In the competitive world of real estate, it's essential to seize every opportunity to make your property stand out, and what better time than Halloween to do so? This season isn't just for trick-or-treaters; it's a perfect time to cast a spell on potential buyers with some bewitching charm. Transforming your home with tasteful, spooky-themed decor can capture the imagination of visitors and set your listing apart from the crowd.
Embracing Halloween doesn't mean sacrificing elegance. Simple touches like autumnal wreaths, creative lighting, or a well-carved pumpkin can add a festive spirit without overwhelming. So, don't miss this chance to enchant buyers by adding a touch of Halloween magic to your home's appeal!
Let's unravel how plunging into Halloween's spooky embrace can be both a test and a treasure and explore 8 eerie ideas to elevate your property to the neighborhood's Halloween hallmark!
Eerie Curb Appeal
Embark on this spectral journey with your property's facade, morphing it into a visual narration of all things spooky. Employ mood lighting to cast ghostly shadows, establish faux graveyards that hint at untold tales, or use silhouettes to craft mysterious narratives in the windows. This eerie transformation captivates the eye and stirs curiosity, beckoning the community and potential buyers to your open houses and viewings with an irresistible mystique.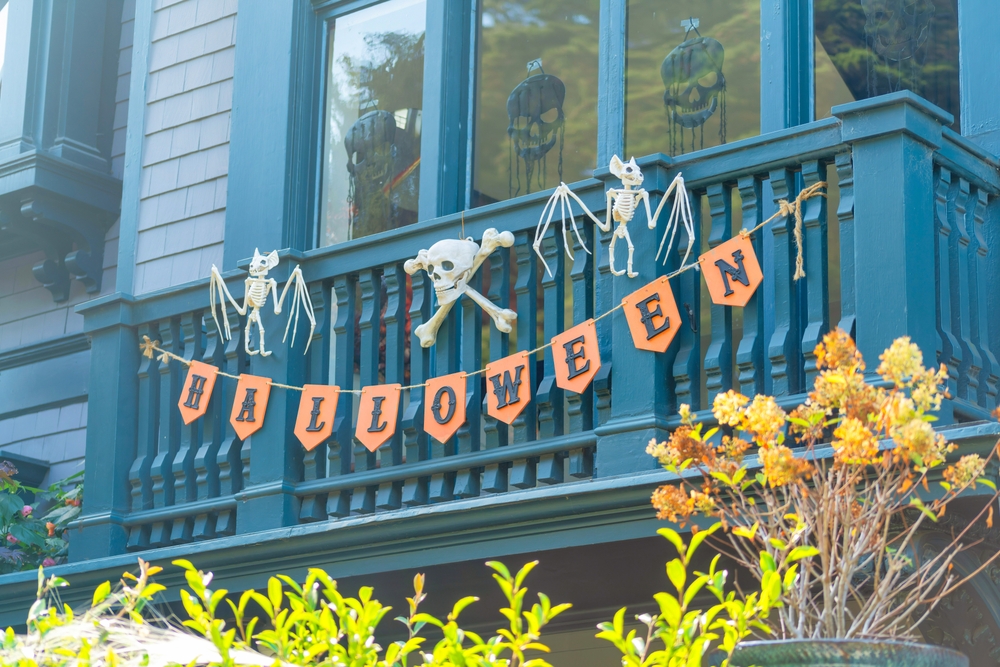 Spooky, Not Scary
Subtlety is your greatest ally in this endeavor. Instead of dramatic, over-the-top decorations that might be more appropriate for a haunted house attraction, consider elements that offer a nod to the season without being overwhelming. The aim is to make potential buyers feel at home and to help them envision living in the space. This means creating an atmosphere that's warm and welcoming, with just a hint of Halloween magic. It's the difference between a home that people want to be in and one that they're eager to exit. So, keep it spooky yet subtle, and let your Halloween decor charm them in a way they didn't expect!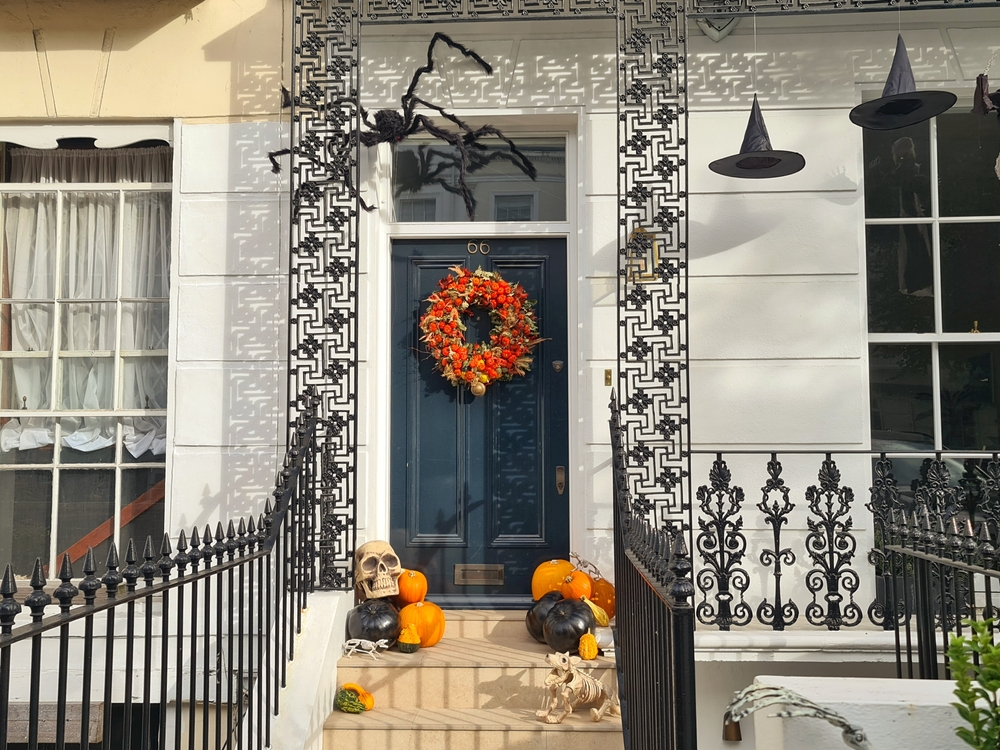 Collaborative Community Events
Forge stronger community connections by partnering with local shops, artists, and entertainers to host Halloween-themed events. Envision costume competitions judged by local celebrities, pumpkin carving workshops led by local artists, or spooky storytelling sessions with renowned storytellers. These events showcase the property's versatility as an entertainment space and embed it as a community landmark. Coordinate with local food and drink vendors to provide seasonal refreshments and organize a small fair with booths. Such collaborations can also lead to future partnerships, beneficial for community building and business.
Frighteningly Fun Open Houses
Transform your open house strategy with an infusion of Halloween excitement. Entice visitors with gourmet treats that fit the theme, employ actors for sporadic yet tasteful scares, and decorate with an elegant, haunting aesthetic. Use ambient soundtracks to set the mood and consider a live, soft instrumental performance for an added touch of sophistication. This unique experience sets your property apart in a saturated market and can be particularly appealing to buyers interested in entertaining.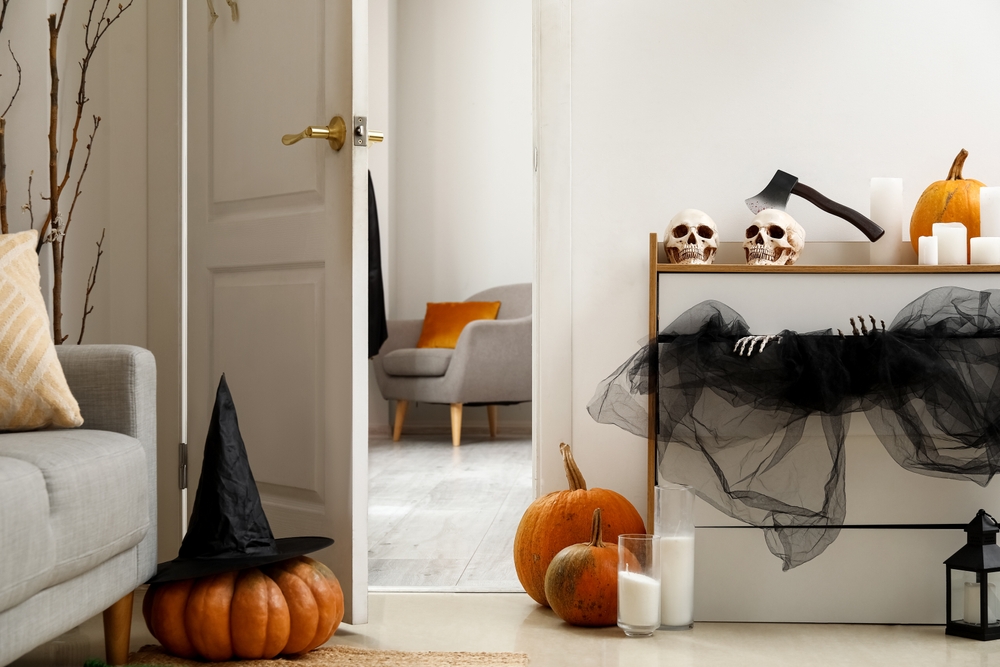 Virtual Haunted Experiences
Leap into the digital age by amplifying virtual tours with haunting elements. Incorporate augmented reality ghosts, eerie whispers, and digital artifacts for viewers to find. Use 3D technology to allow potential buyers to explore hidden rooms, discover secret histories, or solve mysteries embedded within the property. This interactive journey makes online exploration memorable and something worth sharing and discussing.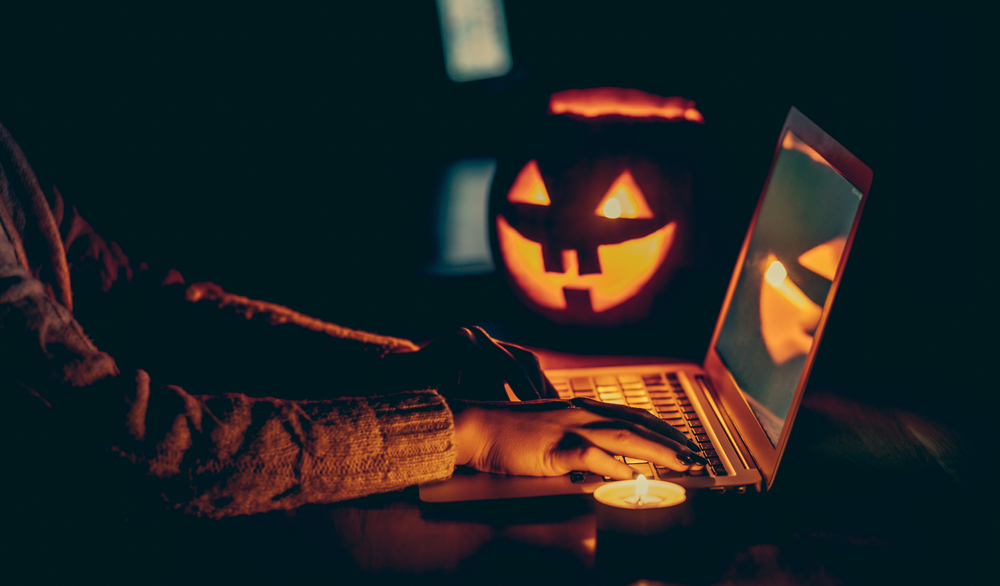 Seasonal Staging
Evoke the Halloween spirit with deliberate staging. Integrate autumnal elements like harvested corn or hay bales, light pathways with antique lanterns, and include art pieces that offer a nod to the macabre while maintaining elegance. This atmosphere isn't just about selling a home; it's about showcasing a lifestyle and the property's potential to host future events or become a seasonal landmark.
Spooky Social Media Campaigns
Set social media ablaze with a Halloween-centric campaign. Document the property's transformation with time-lapse videos, share snippets of ghost stories or alleged sightings tied to the property, or host online scavenger hunts with clues hidden in virtual tours. Engage influencers to broaden your reach and use interactive content like polls, quizzes, or live Q&A sessions to keep the audience engaged. This strategy maintains your listing's prominence and can attract a diverse audience.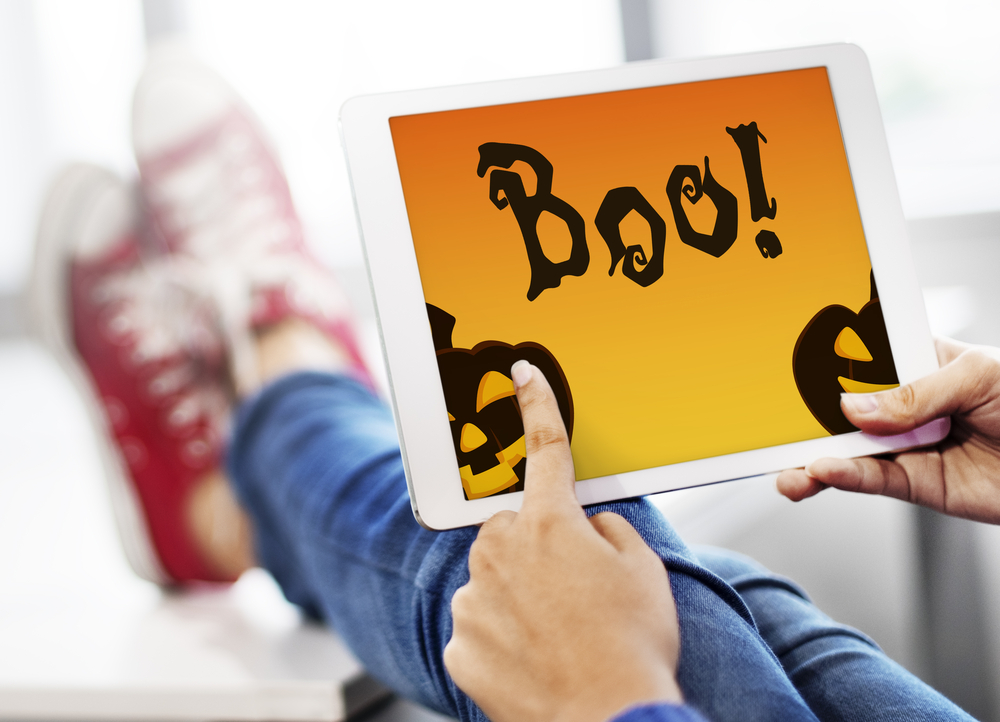 Halloween Homebuyer Incentives
Seduce buyers with exclusive Halloween perks. Consider covering closing costs, providing a complimentary home improvement consultation, or even offering a seasonal gift basket as a warm welcome to the neighborhood. These enticing 'treats' are powerful motivators for buyers close to deciding, providing the right encouragement to seal the deal.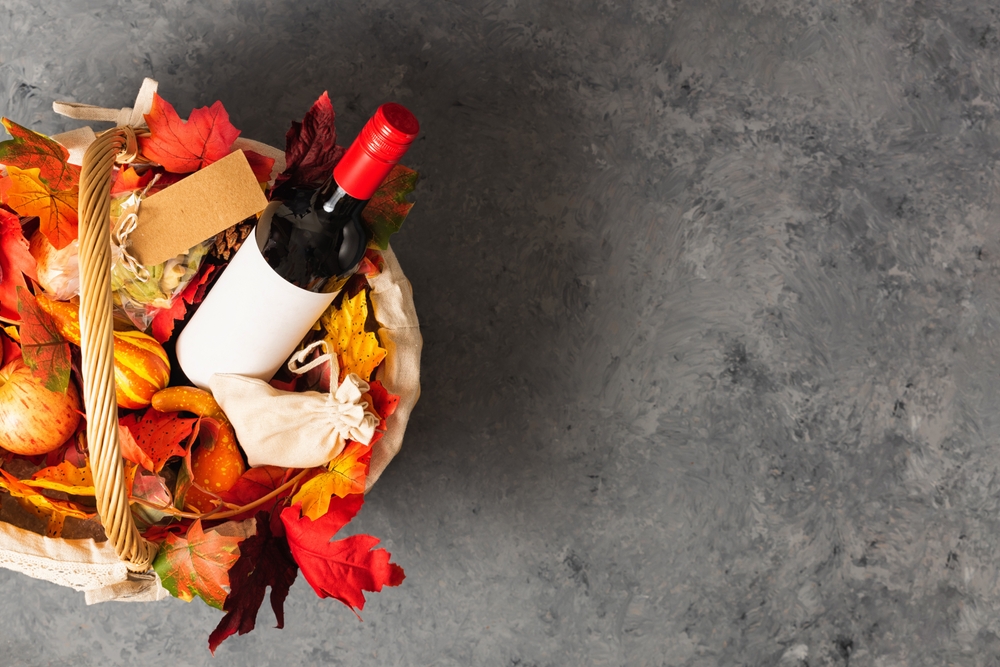 Crafting the Ultimate Haunted Home
Integrating the Halloween motif into real estate is far from mere festivity; it's a calculated, strategic maneuver designed to differentiate a property, craft unforgettable narratives, and nurture community bonds. While it presents challenges, such as balancing tasteful decor with thematic elements and ensuring all activities uphold safety and inclusivity, the rewards are manifold.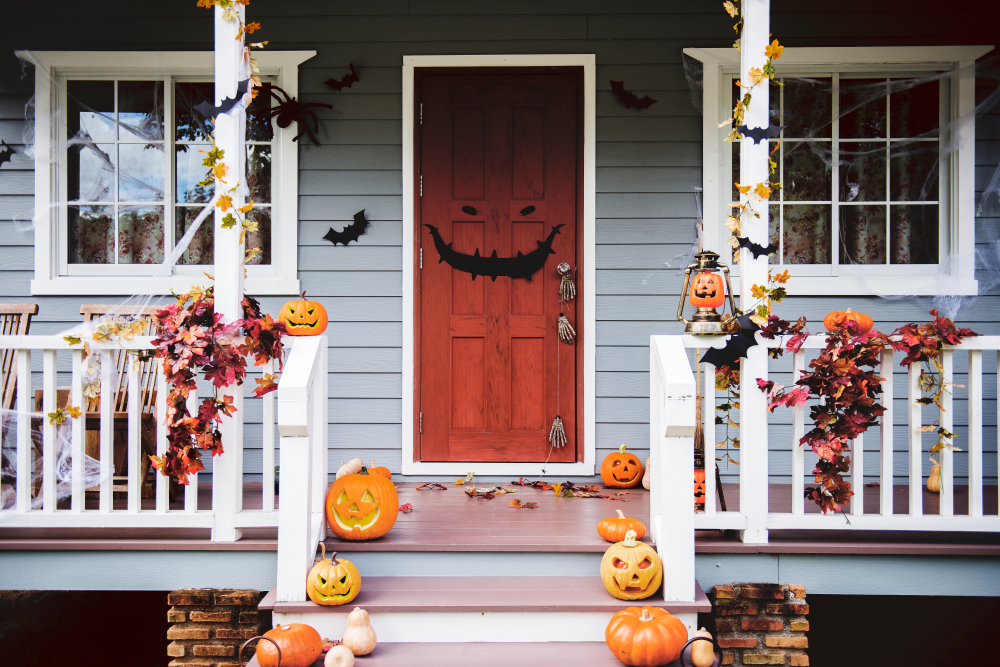 Enhanced visibility, an engaged buyer base, and a reputation for inventive marketing are benefits awaiting those who dare to venture into real estate's spooky facet.
This season, embrace the Halloween spirit and unearth the lucrative potential lurking in its shadowy corners.